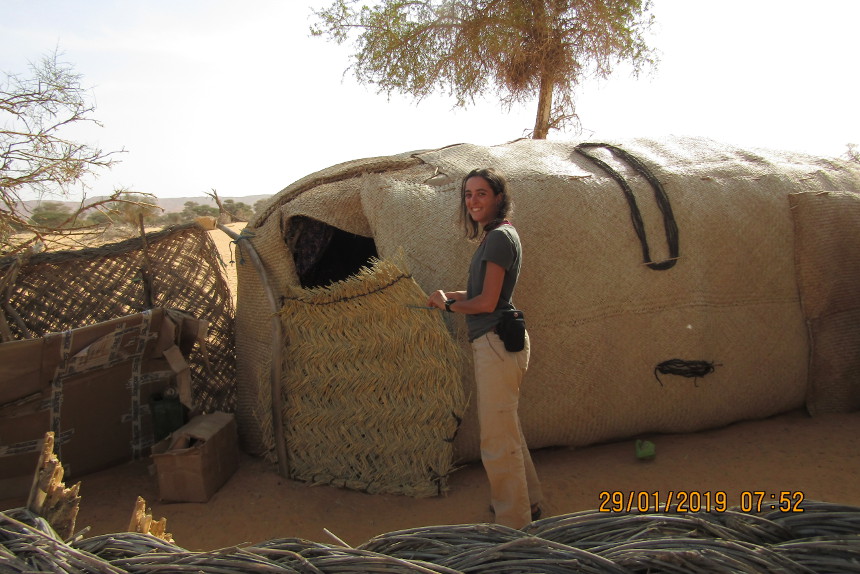 My new home is a cozy little hut, Chadian style, in one of the little clusters of houses in the Archei area. My neighbors are the family of the sister of Ali, one of the RNCE guides, and they have taken upon themselves to take care of me. Unfortunately, we don't speak the same language! Which makes it a slightly bit uncomfortable when they barge in my home to ask me something, with hand gestures that I am often unable to interpret.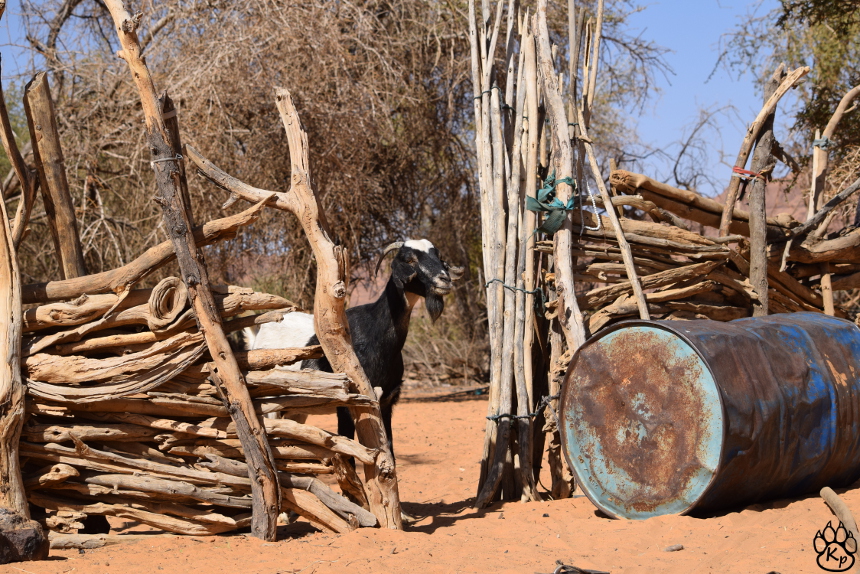 On the first day they invited me for breakfast at their kitchen hut, and offered me goat milk mixed with mill and sweet, sweet Chadian tea. That first morning, I also went with them to milk the goats and then open the gates to let them roam and eat. First we let out all the adults, who can roam further away and drag down branches to get to the leaves, then we let out the youngsters. The really young, still not weaned, usually stay close to the enclosure, the teenager goats roam in the area and you can hear them run around and call each other all day. To eat, the goats like to pair up with camels: while the camel eats acacia, some leaves fall down for the goats to profit.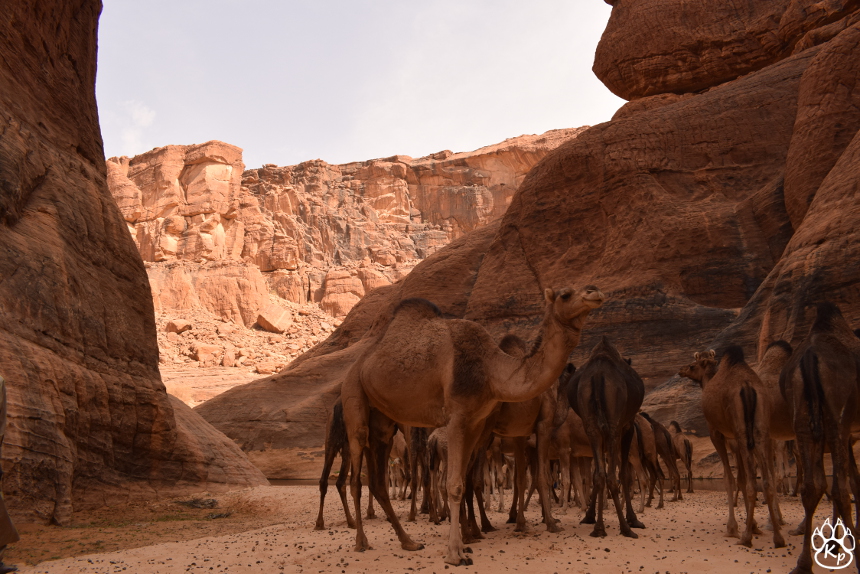 A few days ago I went with the girls of the family to fetch water at the guelta. Yes, the crocodiles' guelta… We loaded up the donkeys with empty containers, hopped on and rode out. As we rode on, I was very proud of myself, riding a donkey is not that hard, you just touch it on the neck and it turns, no real need to hit it.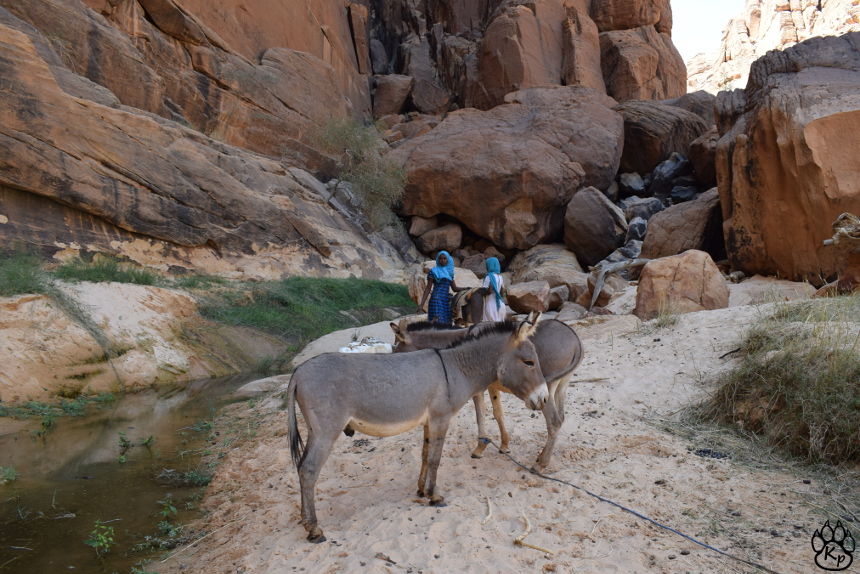 We arrived at the guelta, passed through the dromedary herds and arrived at the water source where we filled all the containers, probably 40kg per donkey, plus us on top, poor animals! On the way back I realized I was kidding myself earlier, I'm not good at riding donkeys, they'd just given me the gentle one! When I started riding back on a different donkey we almost toppled in the water, me and the donkey…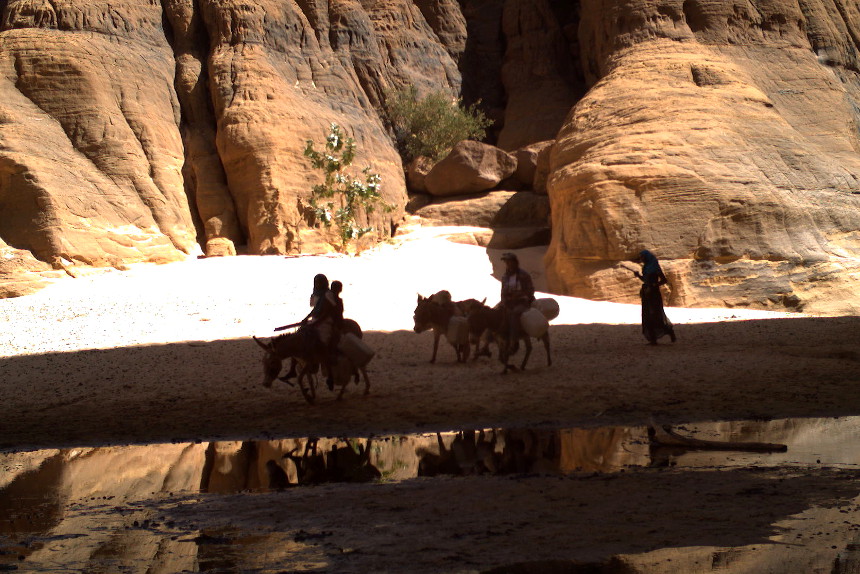 Yeah, that's me on the donkey! Image from my crocodile research camera trap in the guelta…
To learn more about the Natural and Cultural Reserve of the Ennedi (RNCE) and about the other protected areas managed by African Parks visit their website www.africanparks.org