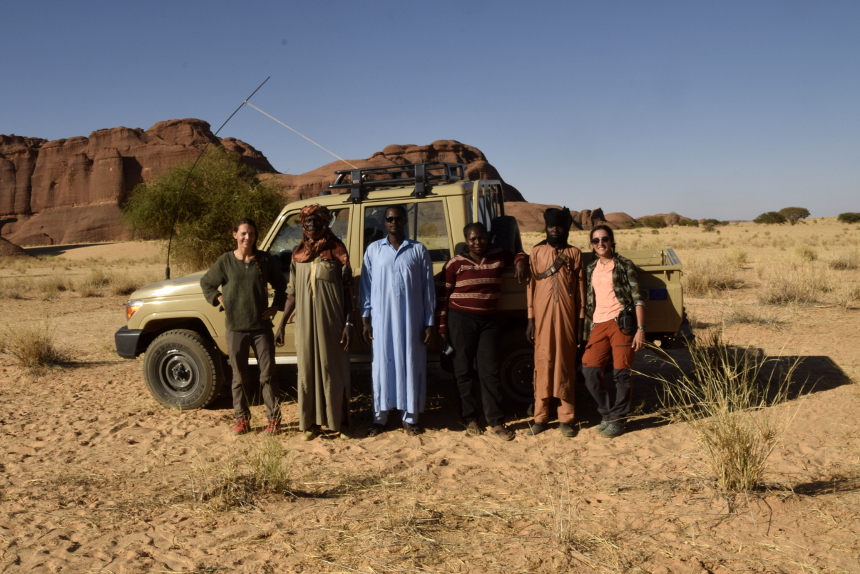 This week I traveled with a small APN team to Terkei to deploy some camera traps in order to find out which species can be found in the area. Terkei is famous for its rock paintings, in particular a very big one of a cow, and is one of the main tourist attractions in the Ennedi. In my previous trip in the area, during a week long mission with the RNCE management team in November, we spoke with the local people and according to them, this massif is home to a wide variety of wildlife. We decided this was perfect as a first hotspot area to deploy camera traps and start inventorying the wildlife of the Ennedi massif.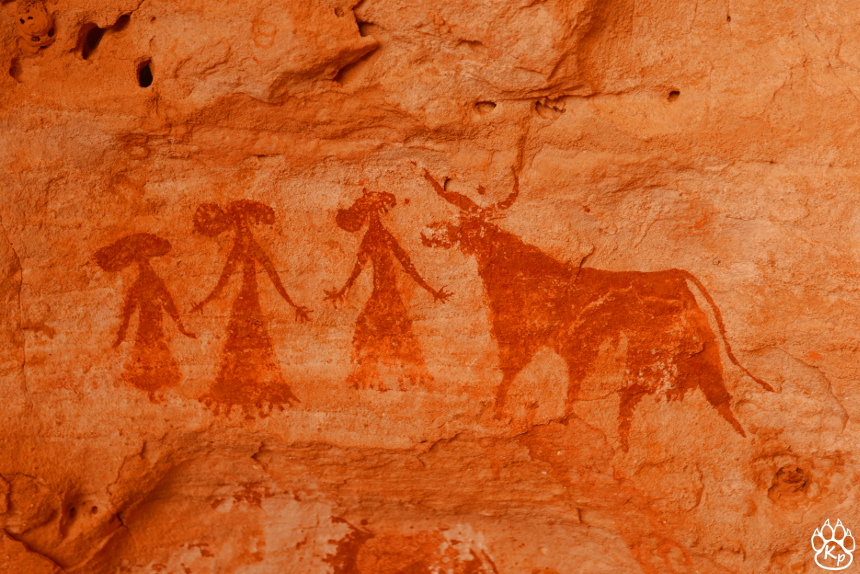 On Tuesday we set camp in a spot close to the big cow, and soon Touka Moussa, the local wildlife ranger, came to welcome us with a goat. It is common in Chad to offer food and drinks when welcoming people. When visiting the local traditional authorities, for example, they always offer sweet tea and snack food, which varies from dried dates to sweet bread and biscuits.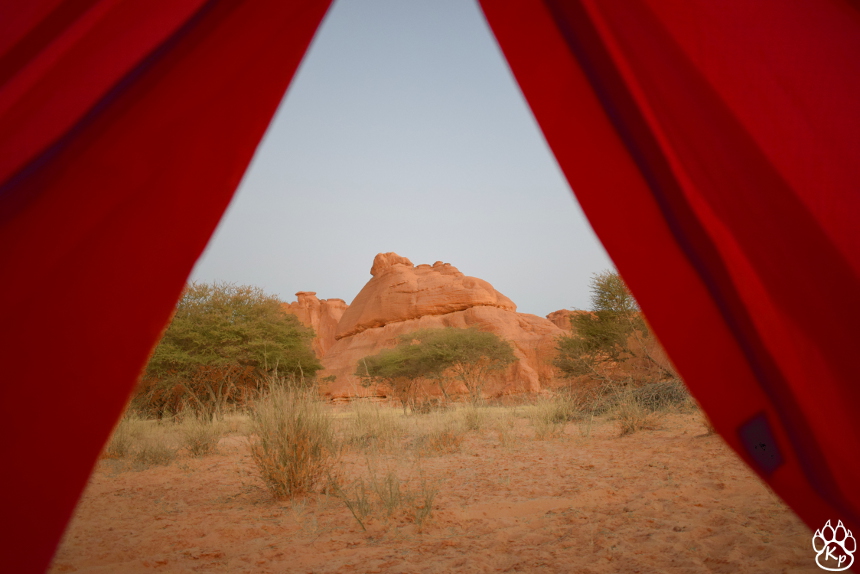 Starting from that same afternoon we deployed 15 cameras in 3 days, scattered all over Terkei, with the help of Ali, our guide who knows very well the area, Touka Moussa and his son Suliman, who know every nook and cranny of Terkei. We tried to cover as many different habitats as possible, from rock canyons to wadis, from sandy plains to high plateaus, while still favoring areas where tracks or water presence give us an added chance of spotting wildlife.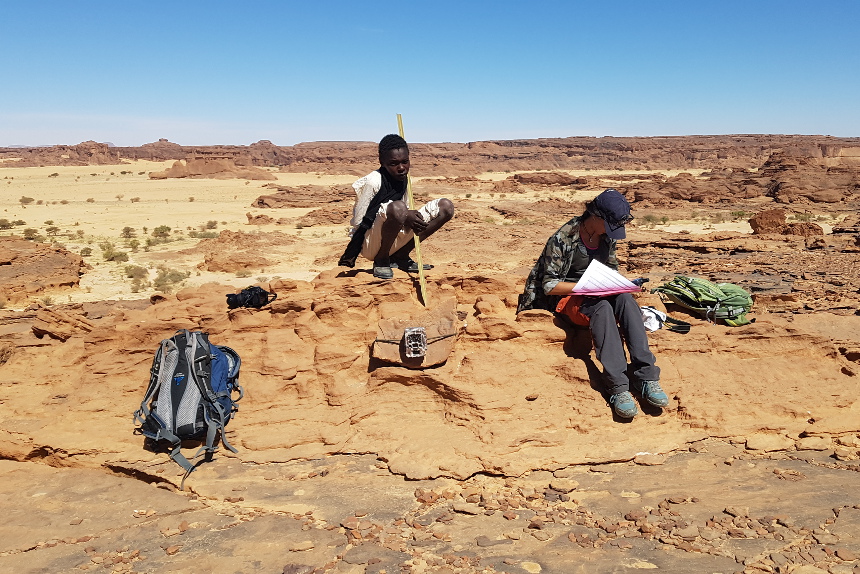 While in the field we walked through some amazing places and incredible rock formations. We often saw tracks and spoor of Barbary sheep and hyenas, and a few tracks of felines. Hopefully the images from the camera traps will show a nice diversity of wildlife, but I'm also ready to review thousands of pictures of domestic goats and donkeys…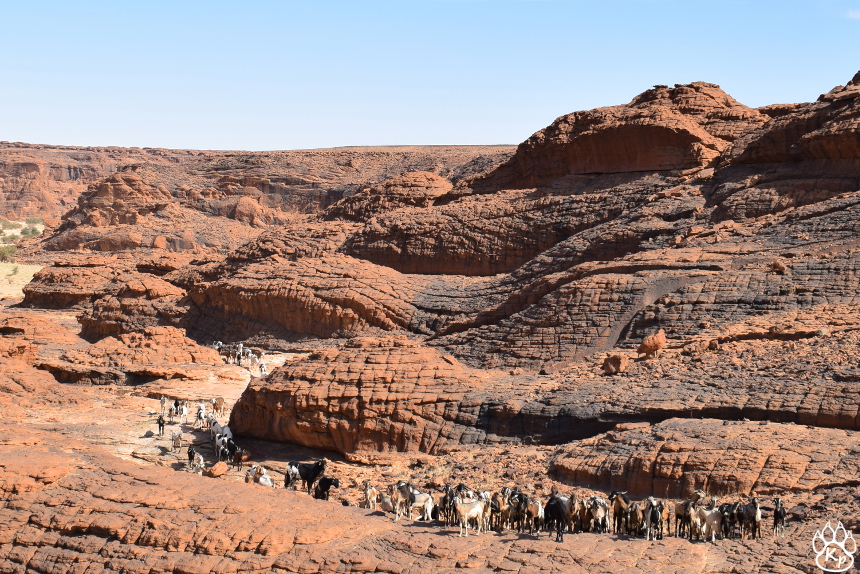 To learn more about the Natural and Cultural Reserve of the Ennedi (RNCE) and about the other protected areas managed by African Parks visit their website www.africanparks.org