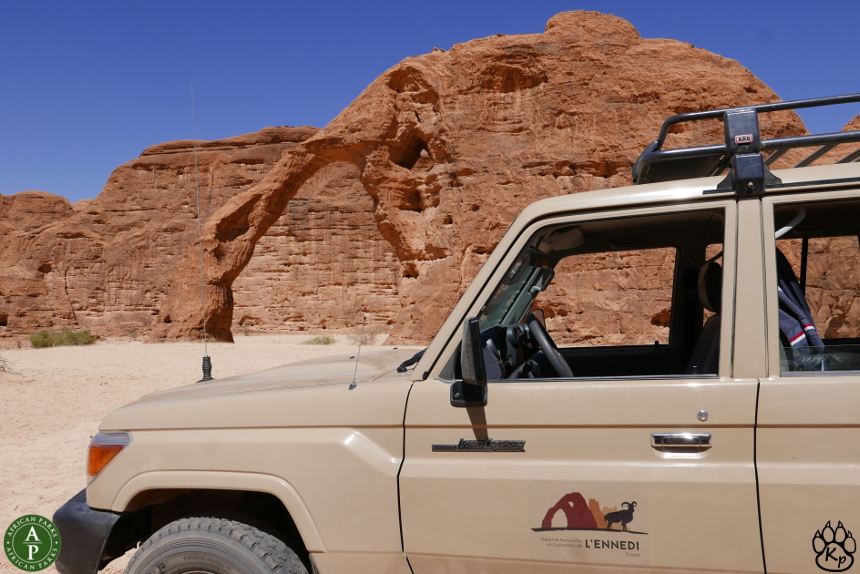 This week I started the second phase of my stage with conservation non-profit African Parks which manages the Natural and Cultural Reserve of Ennedi and Zakouma National Park in partnership with the Government of Chad. While the first phase was mostly office based, with meetings, conferences and planning, this phase is all in the field! In the next two months I will carry out two different projects in the Natural and Cultural Reserve of the Ennedi.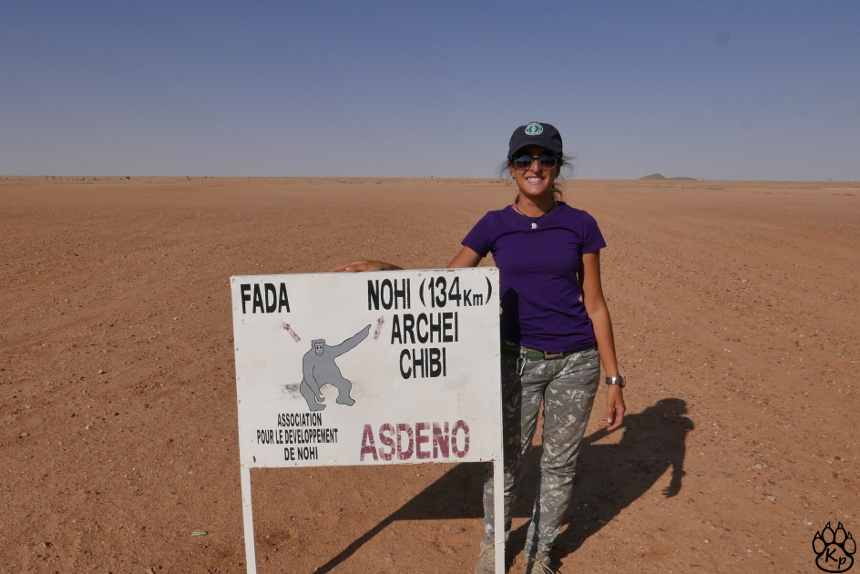 The Ennedi massif is located in the north east of Chad, and is the meeting point of two different biomes: the Sahara desert in the north and the Sahel plains in the south. This, together with the presence of permanent water points scattered all over the massif, creates a unique environment where flora and fauna from north and south meet and mingle. Additionally, you can also find species that have specialized in living among rock formations, like rock hyraxes and Barbary sheep.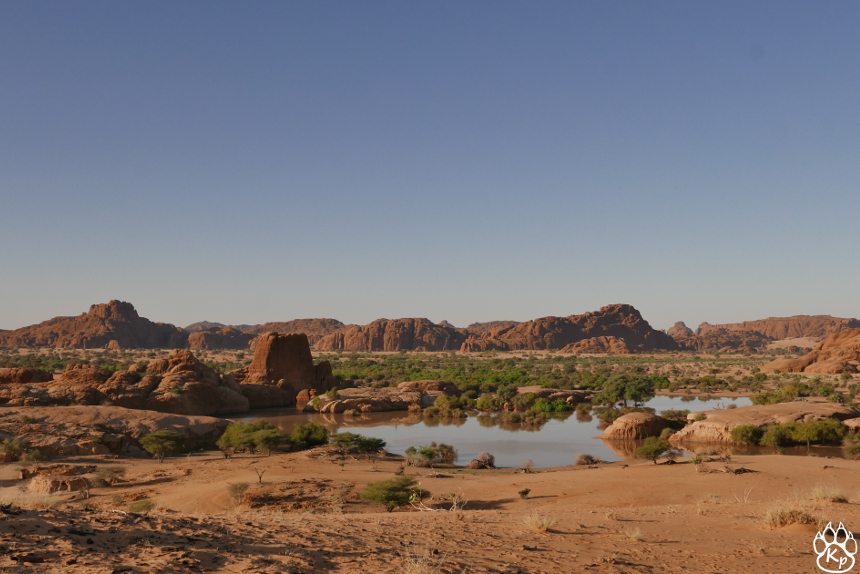 In the last few months, while in the African Parks office in N'Djamena, I did all the planning and bought the material, contacted experts and worked out the logistics for the projects I will carry out. This week I flew off in the Chadian desert to start the work.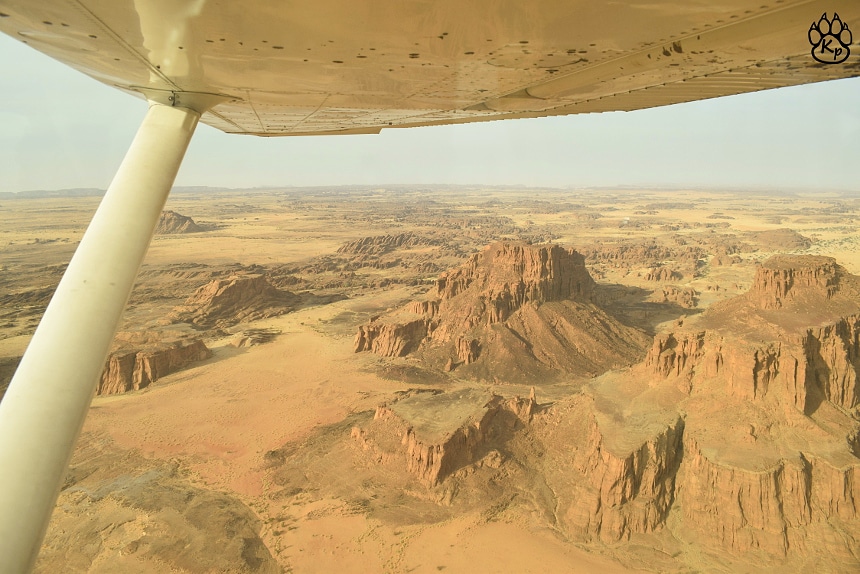 The first project is a camera trap study in Terkei. This is just a small part of the 40.000 km2 of the Ennedi massif, but we have to start somewhere! In previous trips to the area contact was made with local people, and according to them, this massif is home to Barbary sheep, striped hyenas, jackals, Dorcas gazelles and more. I hope to find some of this wildlife on my cameras, other than than just the goats and donkeys that constantly roam the area.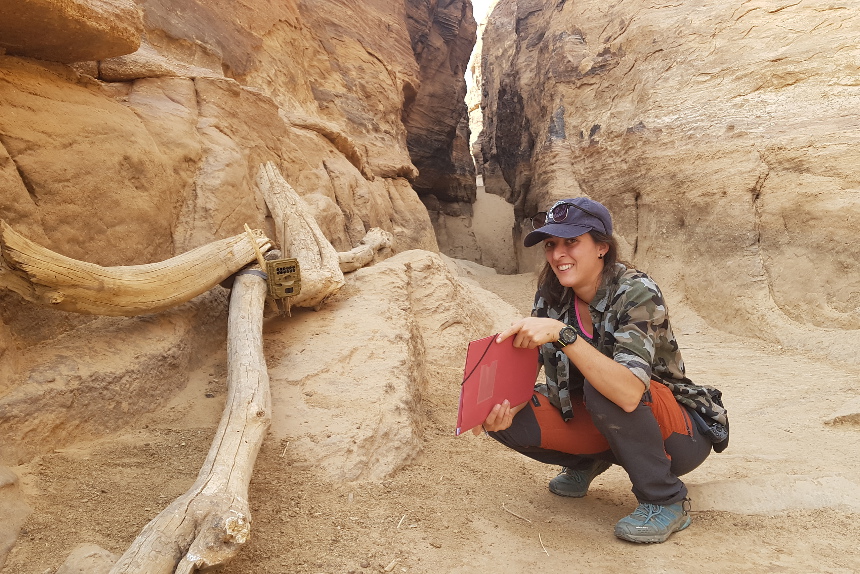 The second project is a study of the small population of desert crocodiles found in the Guelta d'Archei. We know very little about these crocodiles, and to be able to preserve the population, we need to learn more, starting with figuring out the actual number of crocodiles still present.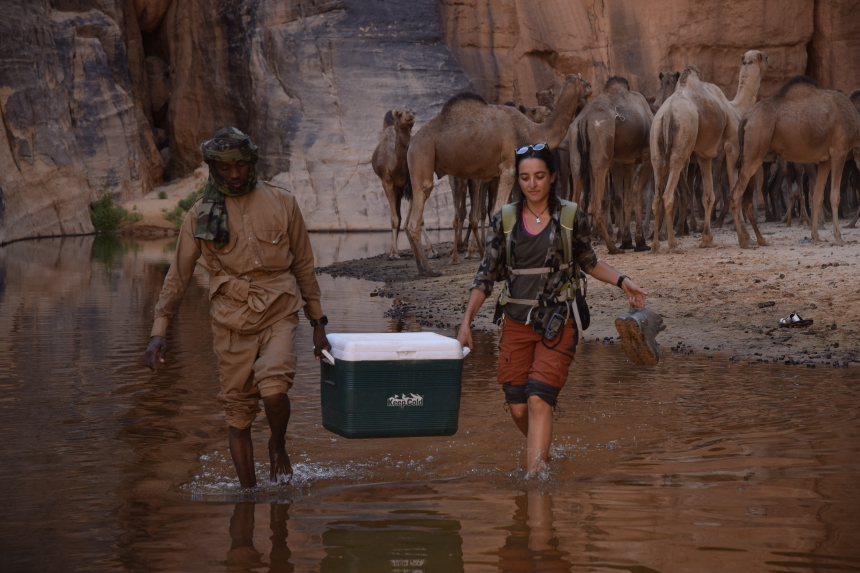 These next two months are going to be an adventure and full of discovery in this incredible environment!
To learn more about the Natural and Cultural Reserve of the Ennedi (RNCE) and about the other protected areas managed by African Parks visit their website www.africanparks.org