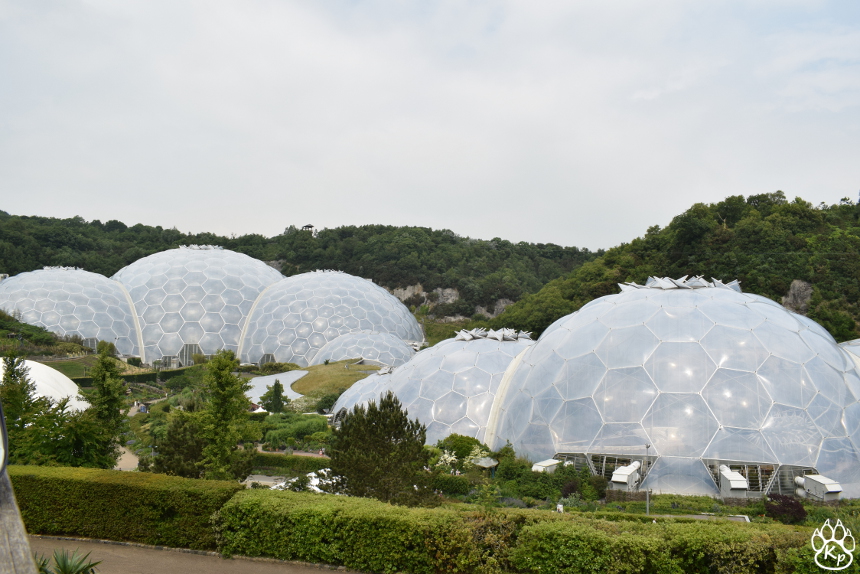 Today I went with a bunch of friends to visit the Eden Project. As we entered the park we were welcomed by the view of a green valley with the huge domes that house thousands of exotic plants.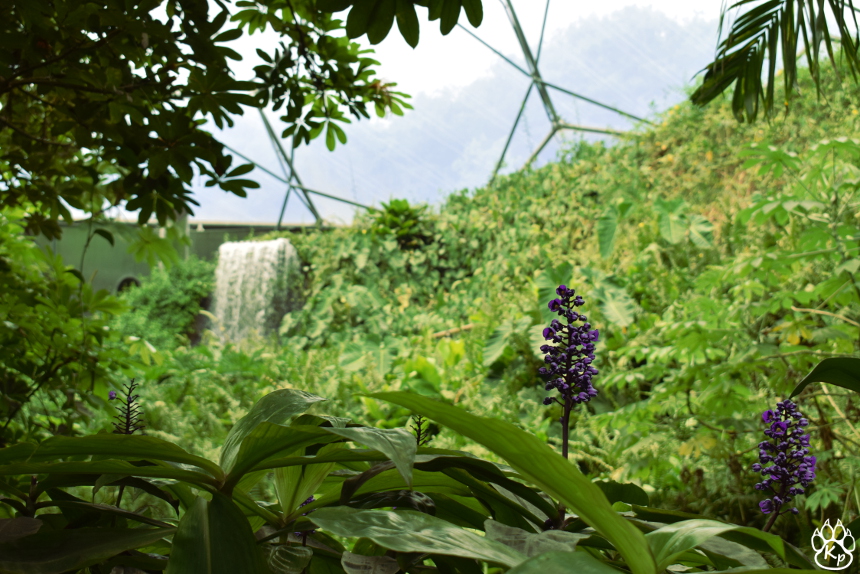 Looking down at the lush vegetation it's hard to imagine how this place looked before becoming one of Cornwall's most prized attractions. For 160 years, this area has been a china clay pit, looking like a wound in the earth, dominated by dust and rocks. In 1995 Tim Smit came up with the idea of transforming this area in a showcase of the most important plants in the world. As most important things in England, the first ideas for the Eden domes were sketched on napkins in a pub. Architect Nicholas Grimshaw took up the project and construction started in 1998.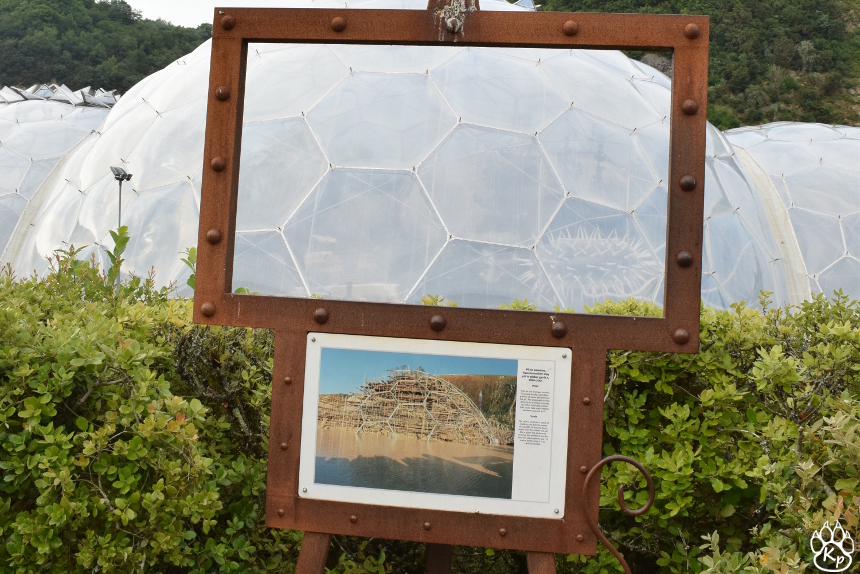 The plan for the two biomes was inspired by nature itself: the two enclosures look like bubbles settling on the ground, with several domes linked together. This shape fits perfectly on the uneven ground, molding to the steps left in the rock by the clay pit. The bubbles are so light they need to be anchored to the ground to avoid being blown away. For the spent clay pit to become a good environment for vegetation, 83.000 tonnes of soil were mixed from residual mine material, tree bark and even organic domestic waste, and all was imported and distributed in the valley. The enormous amounts of water needed to keep the biome's humidity, water the plants and cater for visitors are gathered from rainwater and ground water.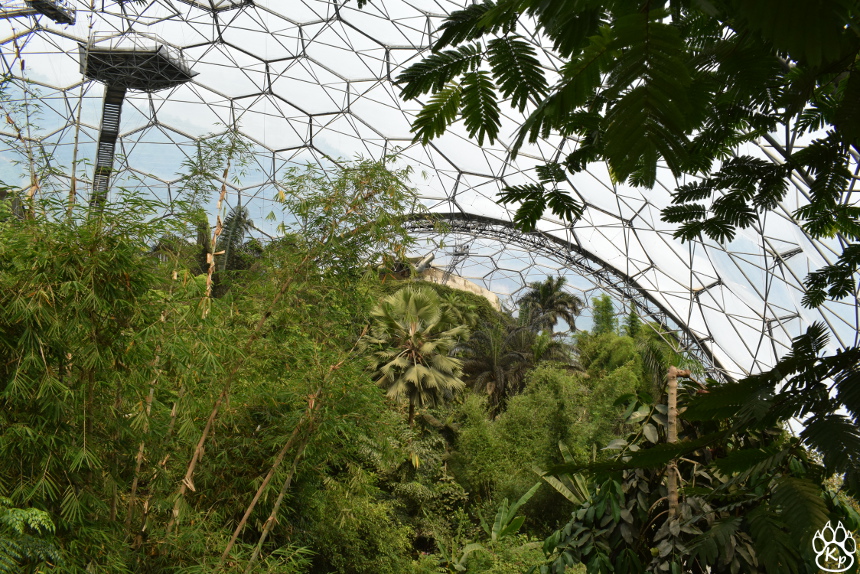 The two bubbles house the Rainforest biome and the Mediterranean biome, each keeping a perfect environment for the plants living within. The Rainforest biome, with its high humidity and high temperatures is the perfect environments for plants coming from tropical forests of Southeast Asia, West African and South America. We spent a long time visiting this area, admiring the beautiful flowers, walking among the treetops, smelling spices, cooling in the sprays of the waterfall and spotting the pest-controlling roul-roul partridges with their chicks.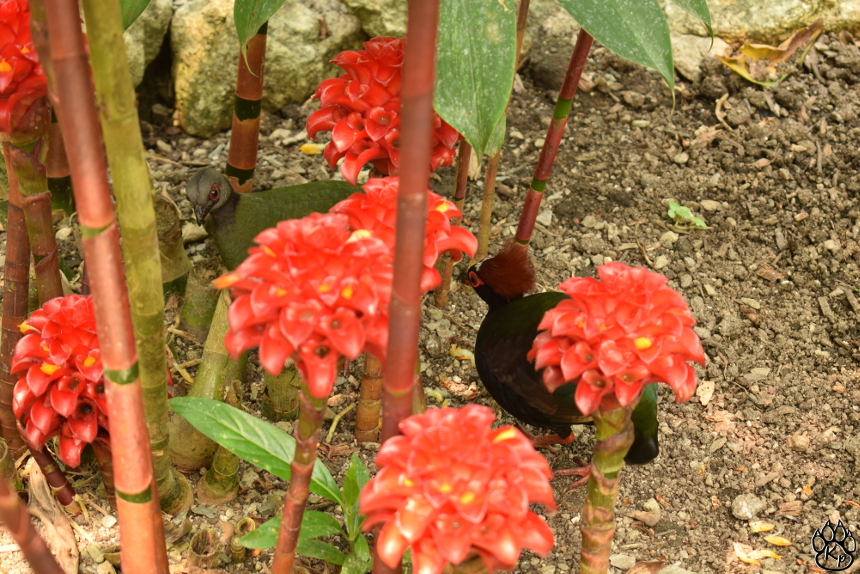 We also explored the outside gardens, admiring the Cornish wildflowers and the bees and bumblebees flying from a flower to the next. There was also an amazing number of small birds flying around: robins and blue tits, blackbirds and finches, all thrive in this green eden. You can also spot several sculptures in the gardens, like a giant bee or a metal man plowing the earth.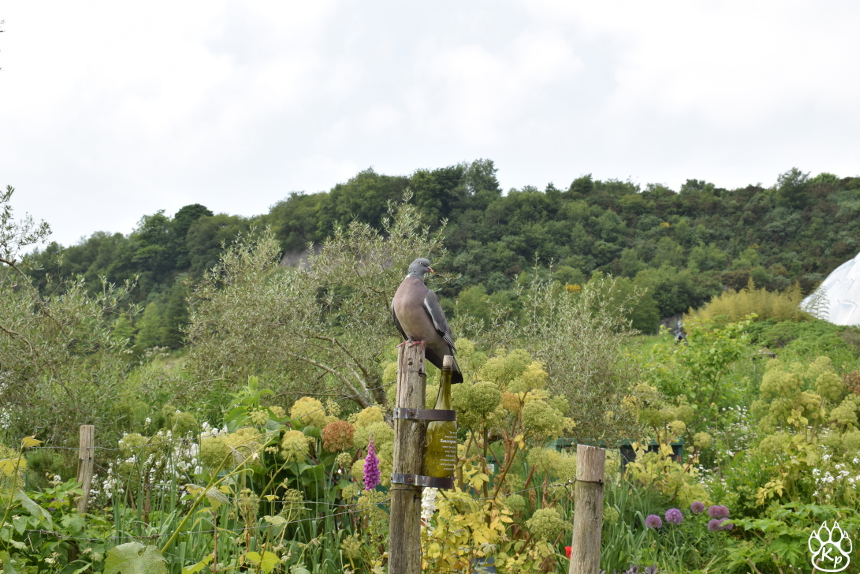 In the end, "there were so many plants that we missed the last bus". It was a really nice day out and an amazing place to explore. It's really incredible to see how it came to be, from a china clay pit to a lush green valley.  Go visit the Eden Project!