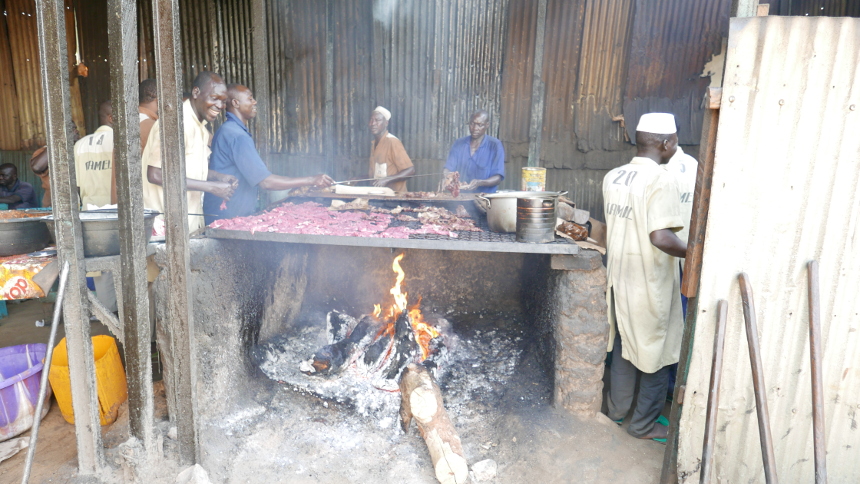 There are a few places in N'Djamena where foreigners can eat, you can wander by car on the main road, spot your friend's cars and decide your place. Food in Chad is either meat from a varied range of animals, or capitaine, a fish from the river that crosses the southern part of the country. I enjoyed the zebù meat at Coté Jardin, which was soft and tasty, a nice fish at Carnivore and a surprisingly good pizza at Au Bout Des Doigts.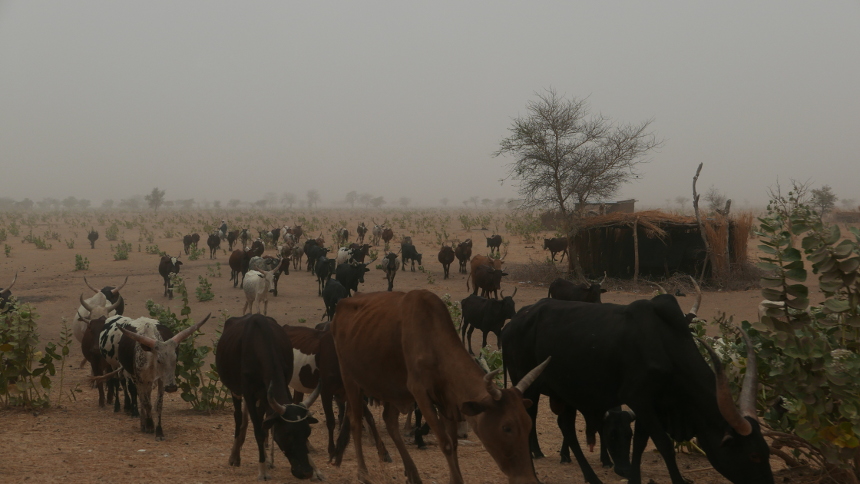 Outside the city we stopped at Douguia Lodge where they cook a tough but tasty chicken. If you want to try this chicken, I hope you have strong teeth, as you will really need them to pull the meat away from the bones. While waiting for the food to be ready you can take pictures of the many birds, from the small blue waxbill to the large marabù, of the many Tantalus monkeys or of the boats on the river that carry passengers from one side to the other. Douguia, facing the Chari river, was built as a colonial house. It then became a hunting reserve and the only tourist facility close enough to the city to allow for a weekend out.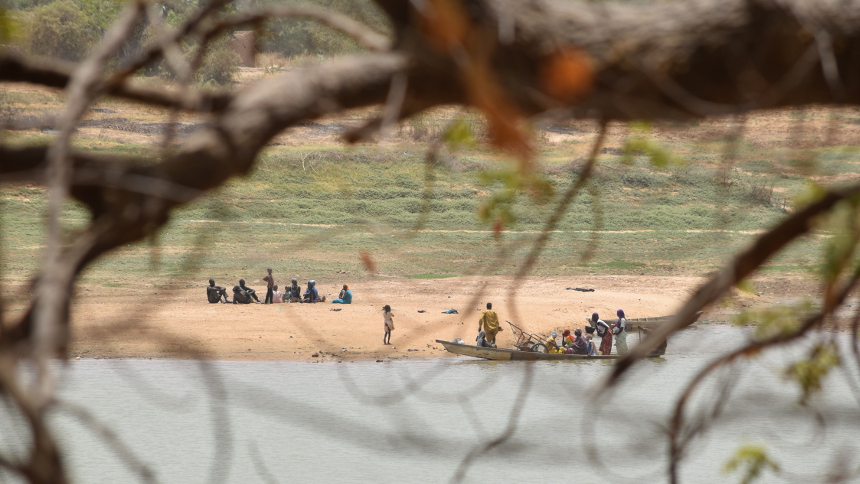 Otherwise you can do what all guides advise not to do: eat at a local food stand. In N'Djamena you will find this very popular place that offers an amazing meal of camel meat. Walking under the metal canopy you will be welcomed by the scorching heat of a large fire over which small bites of camel meat are cooking. Next to it the servers will plate a handful of meat and some sauces and bread and bring everything to your table, or if tables are full, to your spot on the carpet. The meat is cooked with a spicy peanut powder, which enhances the flavour of the soft, delicious meat. The food is eaten by hand, so be prepared to get greasy, fortunately there is a water tank and some soap to clean up afterwards. Be careful with the sauce, as some days it is mild, some days it is burning hot. The place is traditional, don't ask for alcohol and dress properly or you will have to endure the disapproving stares.